My By Hand London Rumana Coat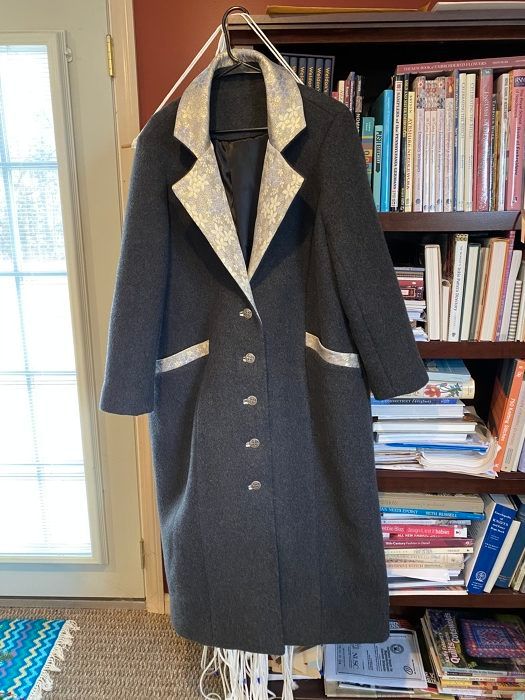 This coat has been a long time in the making!  I purchased the charcoal gray, 100% cashmere fabric at Banksville Designer Fabrics in Norwalk, Connecticut, about 25 years ago. I had a lot of problems finding a pattern that I liked, and didn't have the motivation to alter the coat patterns that I did purchase. I also had originally purchased a black brocade fabric for the collar, etc. on a recent trip to Banksville, I found the brocade you see on the coat. I fell in love with the By Hand London Rumana Coat that was featured in the Threads # 212 (Dec. 2020/Jan. 2021) Pattern Review. So I finally got to work on replacing my very old winter coat, which was becoming threadbare. If you plan on sewing a coat from this pattern, you should definitely read the pattern review published in Threads magazine. You will find helpful hints and tips. I just finished this coat very late last night, the day before a forecasted Nor'easter!  Glad to have this beautiful coat, and happy to share it with everyone. I also used Daryl Lancaster's instructions that appeared in Threads #197 (June/July 2018) for making the bound buttonholes. Her instructions in the article and the Insider video series are excellent!
-Norma Bucko, Threads staff seamstress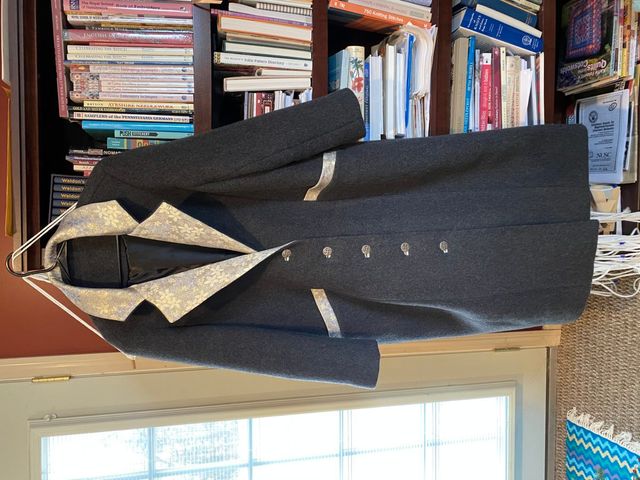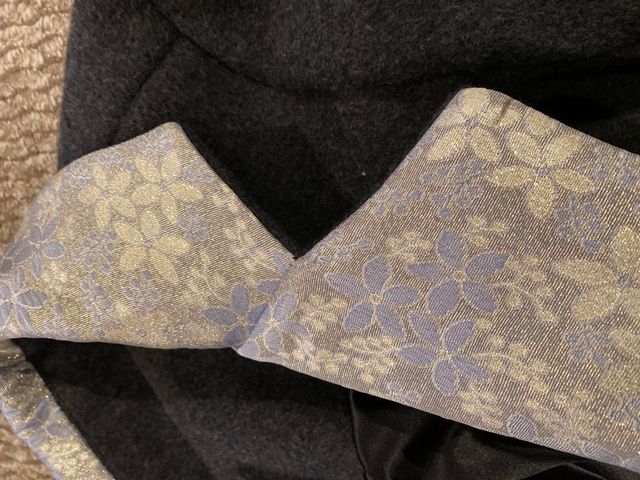 Get the latest including tips, techniques and special offers straight to your inbox.