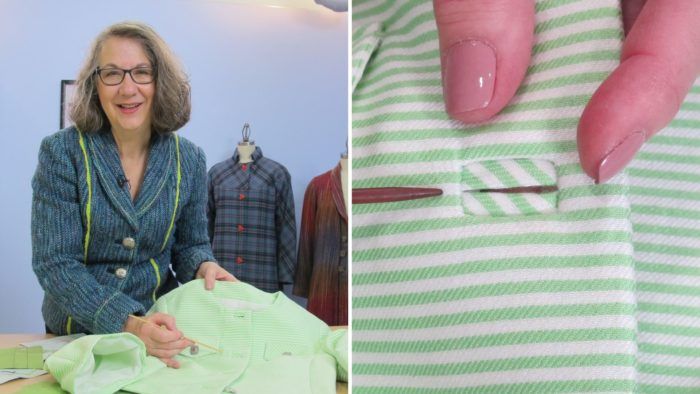 In this video series, tailoring and construction expert Daryl Lancaster demonstrates the steps to creating perfect bound buttonholes. Her technique is methodical and relies on careful marking and stitching. It also is accessible to sewers of nearly any skill level. Learn to sew classic buttonholes that are appropriate for jackets, coats, and more.
Each part of the bound buttonhole process is explained in a series of videos:
"Bound Buttonholes: Introduction | Video"
"Marking the Buttonhole Placement"
"Creating the Buttonhole Lips"
"Attaching the Lips to the Garment"
"Finishing the Buttonhole's Wrong Side"
Get the latest including tips, techniques and special offers straight to your inbox.